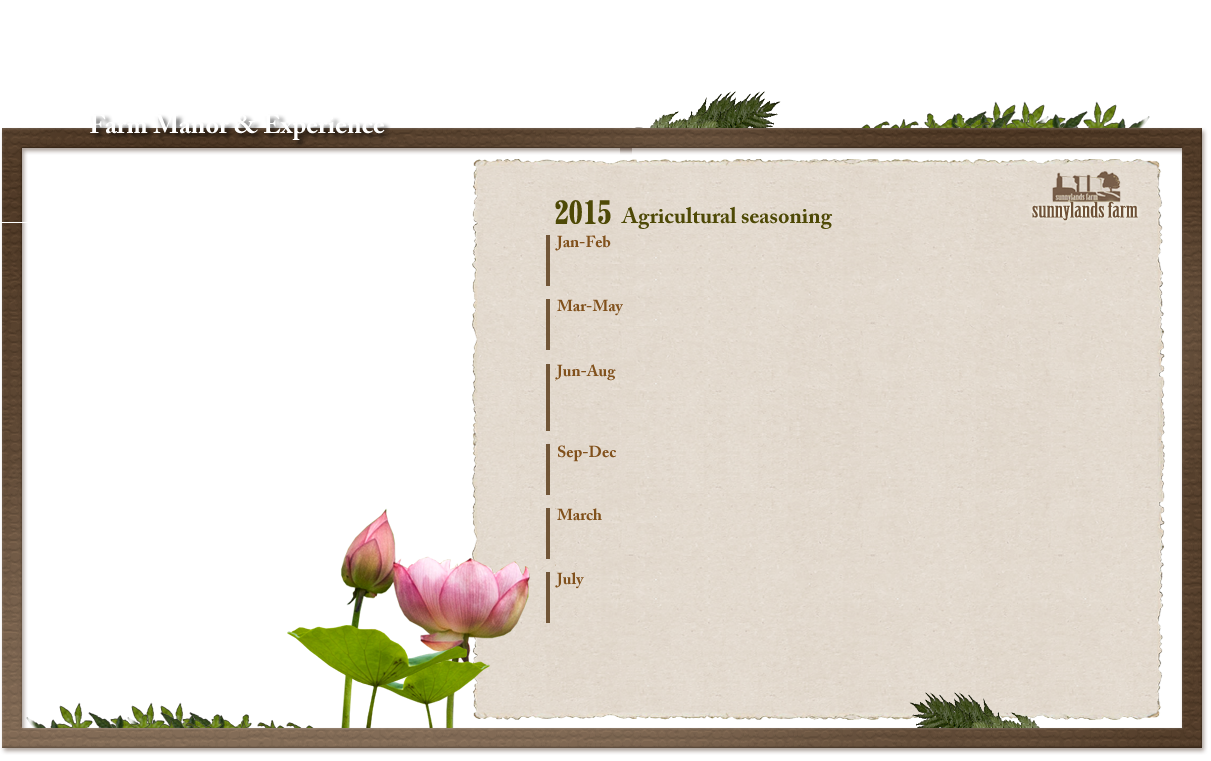 Becoming a farmer was a wish from Sunnylands' host's wish. When Sunnylands is built, the dream has come true.
The manor is surrounds by fields in which is planned to crops by Taiwanese 4 seasons. Not only providing the manor's organic ingredients and the bakery's own baking ingredients, but also one of the main reason for the travelers experience. Almost every season there are some particular crops, or a field with all the blossom flowers. The visitors can join us with any farming experience anytime. Of course, this is one rare chance you can educate your kid with these experience.
You will also get to know how agricultural works and how it is like in Taiwan. If you would like to experience or participate any of the activities, please let us know when the reservation make. We will plan the best for your trip with you. You will feel the kindness and the passion our host is.
January and February are mostly fallow season in Taiwan, so the festival at this time, in addition to corn, we plant green coreopsis with sunflowers, and beautiful flowers also appear at this time!
Early spring season, there is a variety of agricultural producing, such as tomato, cucumber, cabbage and cauliflower, etc.
This season becomes quite hot, but many of the farming and crops becomes interesting. In this season you can find guava, banana and sweet potato. Picking lotus and lotus seeds is the most fun things to do for children!
Gradually autumn season, and vegetables are the main harvest plants, you can also enjoy the natural and healthy and delicious breakfast in our manor.
In late March, we are into the rice seedling season, and you want to be a real farmer? Just then come this time!
In late July, we will harvest the rice fields, which is hard work and the moment of joy mixed together to farmer's feeling, for travelers, they will find a wonderful surprise!